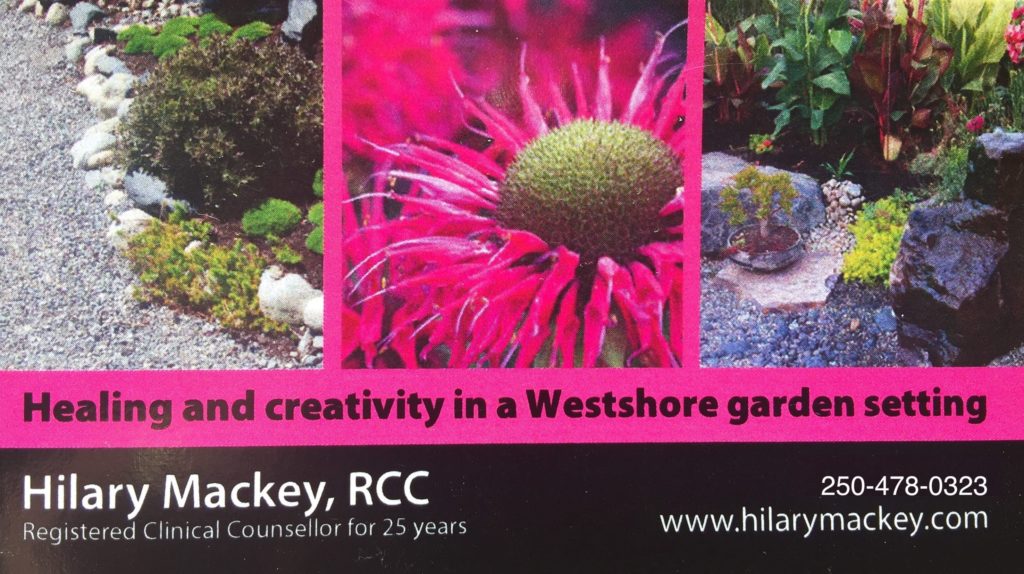 ---
Hilary's counselling practise is located in Colwood, BC. Information about RCCs is on the BCACC website. Hilary is on retreat from December 15th until January 13th, after which she'll be available to take calls and schedule appointments.
If you need counselling in the meantime, the BCACC website has a Find A Counsellor tool. You can see Hilary's profile there, or contact her by email or phone (250-478-0323).
Outside her garden setting, she's active in the community, auditioning for new musical theatre roles, and updating her website.